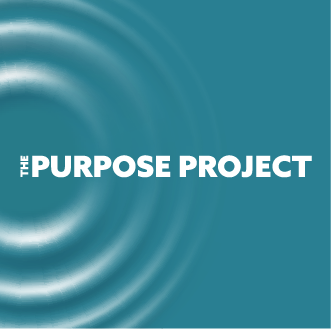 Help us celebrate and clarify the purpose of independent schools for a new day.
As Independent Schools, we need to communicate our resonant and relevant purpose as a means of reinforcing the valuable work that takes place in our schools and of identifying ourselves accurately and compellingly for the next generation of communities, families, and students.

It is not enough for independent schools to be "defensible." We must show that we are purposeful and necessary contributors to the lives of students and families, as well as our communities.

Through The Purpose Project, a partnership between John Gulla, Executive Director of the E. E. Ford Foundation, and Ross Peters, Managing Partner of EXPLO Elevate, participants will help develop language that makes this purpose explicit. The Project will also seek to examine and better articulate the purpose of independent schools, while embracing the vast diversity of independent schools who each seek under their mission statements to impact student experience for the better.
What is our value for our students?

What is our value for our communities?

What is our value for society as a whole?

What is our role/purpose in the larger conversation about education in general?

How do we better tell our story?
JOIN THE CONVERSATION!
We are hosting a LIVE Webinar: April 26, 1pm EST
We want your help answering some of the most pressing questions facing independent schools today. Join our webinar and help us clearly define (and reimagine) our purpose!
The Purpose of Independent Schools
Participant Responses
Please read responses that we've gathered so far to our five core questions. Join the conversation during our upcoming webinar: April 26, 1pm EST!
To partner with families in helping to grow a fully self-actualized human being by always focusing on what is in the best interest of the student

Learning in a safe intellectual community so that failure is ok, disagreement is ok, curiosity is ok: teaching students to manage their minds.

Experiential opportunities, application based learning, authentic connections, exploration and understanding of their personal learning

They are ready to shape a better world in a future that is uncertain and fraught

the space and permission for their voices to matter in their classrooms and lives working with supportive adults who take time to hear and mentor them

To meet peers of "class" who will potentially affect their future in positive (I.e. class and $$) ways.

develop a social conscience

Develop voice and confidence to become global leaders

To learn to share their voice and to listen authentically to the voices of others

To be thoughtful and engaged citizens

To become the best versions of themselves

A space to be curious, to make mistakes, to experience joy, and to grow

To be confidently equipped to navigate the future that lies ahead

To create life long learners

To understand their agency and their responsibility to live fully in relationship to others

They will be able to advocate for themselves and others

Teach them to think and express clearly

To build the leaders we need

To learn their potential and to be accountable to use that for good

Discover themselves and learn more about the complex and interconnected world we live in

Experience, opportunity and values.

To know their place in the history of the school and community

Personalized and designed around their needs

Personalized instruction that empowers students to grow independently.

To understand learning and themselves as learners.

Individual attention and nurturing

To help them find their voice

To be known deeply and to know themselves and others
Develop leaders and engaged citizens

To love your neighbor as yourself

Creating an intentional community that helps students develop the tools to be citizens and leaders of a diverse democratic society

To cultivate thought

Cultivate talented, empathetic, engaged, and responsible citizens

developing humans who know how to engage in messy and difficult problems within pluralistic communities

Enrich and diversify voices in education and the future

Providing a mission-driven school option to state-driven/board of education driven schools

To support democracy: to try, even imperfectly.

Educating for excellence and with moral purpose

Our independence, agility, and responsiveness mean we can iterate and evolve quickly

Making the public a better society

Students learn to be better citizens, supporting the future of the society at large.

To empower the next generation to lead, educate, and challenge the status quo.

We are often incubators and R&D for K-12 education writ large.

Develop engaged citizens and leaders who will act to fight injustice

Developing change makers who need a distinct type of learning

Our graduates are independent thinkers who challenge the status quo

To share innovations in teaching and learning with all educators

Meaningful and informed contributions, cultivating and supporting future engaged thoughtful citizens, ensuring our schools reflect the community where it

Our students realize the importance of adding value to the community around them....both at the boarding school and where they reside the rest of the year.

To give parents compelling options for partnership in raising their children to be the people they're intended to be

Developing future power brokers who will not leverage it for evil.

Engaged citizens who share their greatest gifts and talents to contribute to our community

To be a thought leader as an education institution

The values lived by indy school community members impact their communities.
Creating a space where children and childhood are held sacred and kids can reach their full potential as intellectual and spiritual beings

potential for access to programming as in college town model

Meaningful and informed contributions, cultivating and supporting future engaged thoughtful citizens, ensuring our schools reflect the community where it

inspire students to reach beyond themselves to make a difference in the world.

School innovation

Access to privilege

Partnership

Strong school leadership should engender a symbiotic relationship with the community where both school and community benefit from opportunities to learn

"From ChatGPT: Independent schools provide a wide range of advantages over public schools. These advantages include smaller class sizes, personalized instruction...

Creating the leaders our communities need to drive the changes our society needs

a space for and model of civil discourse

Developing future community leaders

To become the best versions of themselves

Connection through shared values

Make life-changing opportunities for children and families who might not otherwise have them

To be of service

For parents to network.

Children in a mission driven environment, living, learning and sharing together.

A body of people with purpose who can help

To prepare individuals who will wrestle with the challenges of the community

Independence from limitations of public education .

That they will be infused with people who advocate for themselves and others.

Choice in schools
Build communities conducive to human flourishing

Challenging education leads to critical thinking on every topic throughout life

proof of the central, defining variable for effectiveness: workable adult:student ratios

Valuing robust libraries and not letting a change in elected leadership clear the shelves.

Learning happens when you take risks.

Provide a valued based education that mirrors the values of our families and local community

to serve all students, even those who don't thrive in public systems

Disrupters

Model civil discourse, empathy, problem solving, critical thinking skills necessary for functioning democracy in an unconstrained manner

Independent schools serve as laboratories for different educational models

Cultivate authentic space for students to explore and understand-support them in identifying their values and space in the future world

As an incubator for new ideas

What we do in independent schools matter - for more than just those who attend our schools

Importance to learn how to think

Trying new ways and innovating education and not doing something just because it's always been done.

Use our resources to create laboratories for teaching and learning

Thought leaders and looking at the model through the lenses of the children/learners

Give valuable alternatives

Independent schools need to show what is possible in education with freedom and choice and voice in place

Be a collaborative and active presence

To be thought leaders and research centers for the next generation of education

Our role is: THIS. Having it, imperfectly, is enough.

We need to keep the students at the table... it is their futures

Provide models generally safer from potentially censorial pressures, a la Florida
Create an amazing "We are independent school in" campaign that shares myriad stories.

We are not an elite school but we help create elite learners and leaders.

Part of the challenge of telling a better story is that we are so different from each other in many ways

We are often education as it should be/can be.

Acknowledge our challenging histories

Acknowledge the contradictions and nuances in our schools' existence/work and tell the stories of our schools' work towards growth, improvement, and chan

Fact: We've never turned a stud at away base on tuition needs.

Change our tuition model so we are not elitist.

insist there is a place for mission driven education in healthy communities

All children deserve an exceptional education and there should be many options for our nation's youth

Highlight the transformational experience that we offer and that puts students in position to transform the lives of others

First listen to the criticisms of our community so we can better tell our story.

Invite productive interrogation about why we do what we do - start a dialogue

What research says

We first HONOR ourselves with flexible tools (mindset/emotional) to tell our stories.

We need to better understand our own impact before we can tell the stories we need to.

We need to firmly know our abilities, recognize our weaknesses, understand our communities and identify the misconceptions

Don't tell the story in contrast to public schools

Celebrate outcomes from a human perspective.

Define a good life

Connect positive impact to experiential education through compelling storytelling

Tell the human story of the school, through students an alumni

Give voice to our students, families, and teachers to tell their stories.

Stories of alums.

Focus on how we can ensure schools are serving all students within a community

We have to use the same pedagogical practices that reach diverse learning styles--telling the story with words, images, voices, experiences, etc.

We should be telling many stories.

Stories of alums

We foster a love of learning.

Give our students the microphone

Through student work and in their voice

Embrace the many stories that make up "our" story

Don't begin w/ an apology

Many diverse perspectives

National mar-com.

Start with the why

Start with our unique gifts, and how we use them to contribute to something bigger

The best storytellers are first and foremost excellent listeners.

Ensure it's not a single story