What's an Online Info Meeting?
EXPLO Info Meetings are a great way to learn more about our programs, our teaching and learning philosophy, and our campus community. Hosted by our president, program heads, and admission directors, Families often tell us that attending an EXPLO Info Meeting is all it took to convince them that EXPLO was the right fit for their family.
All of our Info Meetings will address how EXPLO is planning for a safe and healthy summer on campus, including testing, EXPLO-exclusive on-site health centers, student housing, travel requirements, and community safety standards.
Each presentation is 40 minutes long, followed by a Q+A where we will answer questions submitted during and prior to the event. Here's a brief description of each event, so you know what to expect:
Grades 4-7
Head of Programs David Torcoletti hosts this Info Meeting to share with you how EXPLO empowers students to explore and helps them develop the courage to try new things that they never thought possible. A former dean of students at top New England boarding schools, David offers unique insight about attending a summer program away from home, creating developmentally age-appropriate curriculum and programming, and caring for kids in a residential learning environment.
Grades 8-10
Program Head Elliot Targum will host this Info Meeting to share insight about how EXPLO designs learning experiences and a community that empowers students from all backgrounds to celebrate their individuality, embrace their differences, and find common ground in their zest for exploration and discovery. A lifelong educator, Elliot brings a seasoned understanding of students' developmental, emotional, and intellectual needs (and a necessary sense of humor) to creating a program that provides an equal measure of independence and support to this unique age group.
Grades 10-12: Pre-College + Career
New in 2021, EXPLO Pre-College + Career is the only summer program where high school students can earn college credit while they test drive their future careers working on real-world projects with pioneering professionals at the leading edge of academics and industry. Join us to learn more about our eight academic concentrations and the industry-inspired projects students will undertake from building a functional self-driving car; preparing biosynthetic cardiac tissue; investigating and solving a real-life cold case with a nationally renowned forensic expert; designing and building an implantable medical device, and more.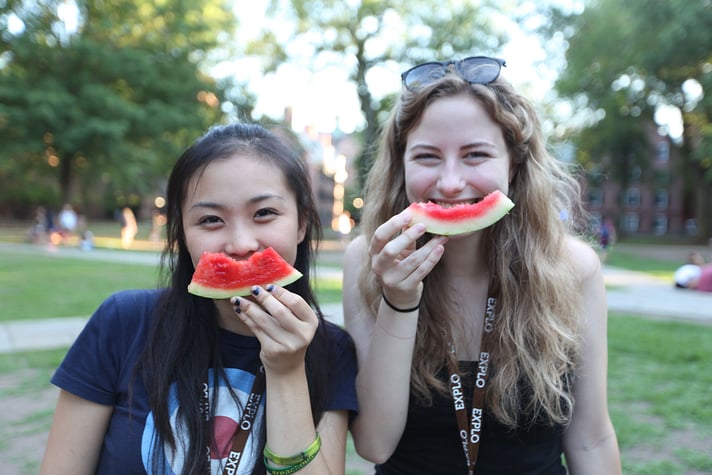 Contact us
Want to get in touch? Here's how you can reach us: